Main Content Starts Here, tab to start navigating
Delfina

Slide 1 of 7
Slide 2 of 7
Slide 3 of 7
Slide 4 of 7
Slide 5 of 7
Slide 6 of 7
Slide 7 of 7
Delfina Updates
We've recently embarked on an interior remodel in order to update a dining room that's been worn down by years of love. Unfortunately this means we will be closed for dining through the first few months of 2022. Don't worry, you can still order your favorite Delfina dishes to take home while we are under construction.
For takeout and delivery, visit our Pizzeria next door.
Thank You for all of your business and support throughout this past year, it's meant the world to us and our amazing team. We're excited to continue to serve you and can't wait to share our plans for Delfina 2.0.
Warmest Regards,
Annie and Craig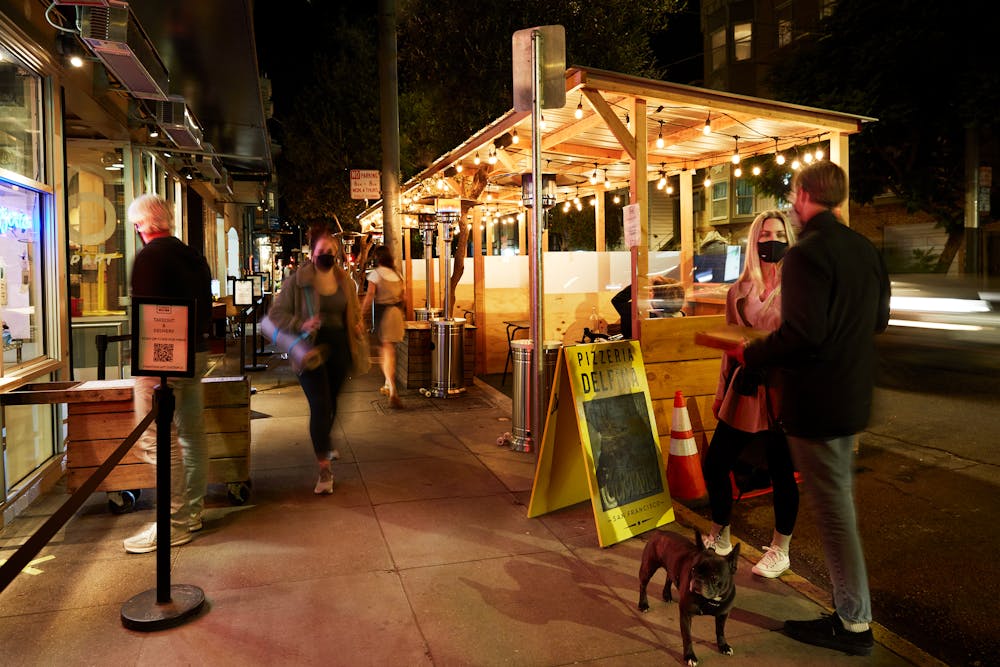 Work with us
We would love for you to join our team here at Delfina SF.